ITGI Japan Conference 2008 Speakers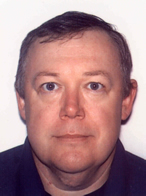 Anthony Noble, CISA, CCP is the New York based VP of IT Audit for Viacom Inc. He has 29 years of IT experience ranging from Computer Operations in a large data center to IT Audit. He has been employed by major organizations, such as, UPS, Coopers & Lybrand and the former Chase Manhattan Bank during his 19 years as an IT Auditor. He has spent the last four years as the IT member of the Viacom Sarbanes-Oxley steering committee. Tony has performed extensive research on application controls and audit techniques for applications and data centers over the years and uses the ideas presented in this session during the annual SoX planning process at Viacom. He is a member of the newly formed ISACA International Assurance Committee and is also a member of the ISACA Knowledge Management Task Force and is representing ISACA this year on the AICPA Top Technology Initiatives project. He was a reviewer of the 2nd Edition of the ISACA IT Control Objectives for Sarbanes-Oxley and also the recently issued IT Assurance Guide: Using COBIT®. He has been a board member of the New York ISACA chapter and has sat on the ISACA International Conference Program Committee for the past seven years and has been a speaker at local chapter events in the New York area as well as North America CACS, ISACA International Conferences, the ISACA IT Executive Conference and ISACA SoX symposiums.

Kenneth L. Vander Wal, CISA, CPA, and International Vice President of ISACA, is a retired national partner in the Technology and Security Risk Services (TSRS) practice of Ernst & Young, where he was responsible for the firm's global TSRS quality and risk management program. With more than 35 years of IT experience, he has understanding of multiple areas of information systems in a variety of industries, including systems development, systems programming, project management, quality assurance, IT auditing and systems security. Before joining Ernst & Young in 1979, Vander Wal worked at the Pentagon, where he developed systems to support the Department of Army staff, and for a computer software company in a systems technical support role. He is a member of the ISACA Chicago Chapter and a coauthor of the IT Control Objectives for Sarbanes-Oxley, 2nd Edition, published by ITGI.